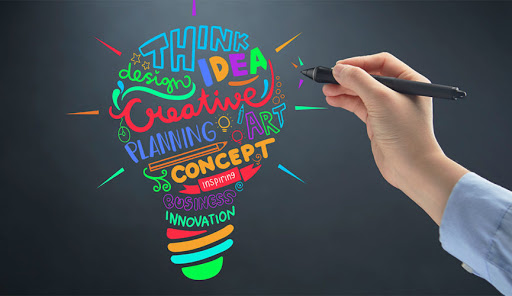 HOW CAN WE HELP YOU
Display The Best Your Website Has To Offer Through A Mobile-First Design
Consumers are increasingly running Google searches and visiting websites on their phones. In fact, the number of mobile users has increased so greatly that in early 2018, Google stated that mobile search indexing was essential. To help your website keep up with this growing demand, our team of web design and UX experts deliver the ideal mobile website with a visually appealing design, smooth navigation, and other top-of-the-line features.

Content First
Using a mobile-first design approach, we make sure the most relevant content is the most prominent, stripping the extraneous elements away.

Speed
Our websites are designed for high-speed loading and carry great functionality. This is made more effective in a mobile-first approach.
Increased Visibility
With mobile-first website design, your site has a better chance of ranking high on search engine results, boosting visibility.

Boost Conversions
Increased reach attracts more customers, and we ensure they get a good user experience, giving your team the chance to boost sales.
HOW CAN WE HELP YOU
Attract The Best Customers With Stunning Web Design
PSD to HTML is a popular method among some web designers. When designers come up with well-crafted website layout created on AdobePhotoshop, our experts turn it into equally perfect HTML/XHTML code and if needed, an alluring website. We perform detailed research, competent coding, and adhere to strict HTML/XHTML markup standards. Our team will help clients take a step towards creating the best website.

Smooth conversion
Our team of experienced HTML designers ensure that your designs are converted into responsive HTML code without a hitch and in a timely manner.

Increased Website speed
Compressed code and images can increase website speed greatly, providing users with a better experience.
Pixel Perfect
A good PSD design warrants markup of the same level, and we have got the expertise to do just that by creating stunning HTML websites.

SEO Semantic Coding
Get better search engine rankings with coding practices that help enable the best SEO practices.
HOW CAN WE HELP YOU
Integrate Teams And Systems For Greater Synergy
Business Integration helps companies utilize their available resources - talent and technology - for maximum output. In a fast-paced and competitive business environment of today, flat organizations depend on quick decision making to develop new products and services and bring them to customers to gain the crucial first mover's advantage. Dynamic organizations are adopting enterprise-wide business integration concepts to deliver greater value to customers.

Optimize business processes
Business integration enables teams to evaluate existing workflows and identify potential inefficiencies in terms of time and costing.

Cost-saving
Business integration assesses the effectiveness of existing processes in terms of cost, leading to more sustainable alternatives.
Improve productivity
With Business Integration, businesses can improve accountability and increase productivity enabling cost savings and build sustainable operations.

Automated workflows
With the help of advanced data analysis tools, managers can use Business Integration concepts to automate production workflows, which reduces the need for manpower.
HOW CAN WE HELP YOU
Grab Attention And Drive Sales With Our Offline Designs
From billboards to digital signage, and Visiting Card to Brochure/Catalogue outdoor media helps brands connect with audiences. Flyers can also be a handy source while promoting business offline.
Offline media can create millions of impressions on a daily basis and influence buying decisions on the spur of the moment. They can reinforce marketing messages delivered by digital media and give users a tangible experience. Interactive digital kiosks and large billboards represent the two ends of a vast array of offline media designs that can be adapted to suit the specific needs of marketers and businesses.

Makes an impact
Offline media are a time-tested and economical marketing channel that can be used to build public awareness and increase footfall at events, product launches, and business establishments.

Boosts brand reach
Public transit points are frequented by millions of consumers on a daily basis. Offline media increases the rate of exposure to marketing messages, boosting sales and revenue.
Increased visibility
From consumer goods to entertainment, outdoor media drives consumer views and help brands earn a top-of-mind recall. This helps brands increase pre-sales engagement and qualify leads.

Boosts Conversions
Out-of-Home media are a preferred solution when it comes to spreading the word about new products and services. Brands can deliver targeted marketing messages through the outdoor channel and drive early conversions.